The final course view and tour for the Pan Am Cross Country Cup took place Saturday, Feb. 22 with the organizing committee and Victoria International Cross Country Association board going over the fine details – the course is even better than described below.
The even is less than a week away, happening Saturday, Feb. 29 at Bear Mountain Resort in Langford, BC, in Greater Victoria – the capital of British Columbia.
Interview with Let's Run 
Last month, Chris Kelsall, the editor of Athletics Illustrated, reached out to LetsRun.com about advertising the 2020 Can Am Masters Cup which is being held in conjunction with the 2020 Pan Am Cross Country Cup (Feb. 29 in Victoria, British Columbia) on LetsRun.com. 
We weren't sure what the Pan Am Cross Country Cup was, but when we heard that there was a formidable group of Canadians behind it, and the ultimate goal was to host the 2023 or 2025 World XC Champs in Victoria, we became very intrigued. We told Kelsall apart from any advertising his group wanted to do, we wanted to do a Q&A with him on the Pan Am XC Cup and his group's desire to host World XC in North America for the first time since 1992 in Boston.
His group is advertising the 2020 Can Am Masters Cup on LetsRun so if you're looking for a great XC race at the end of February more info is below and here.
LetsRun.com (LRC): What is the Pan Am Cross Country Cup?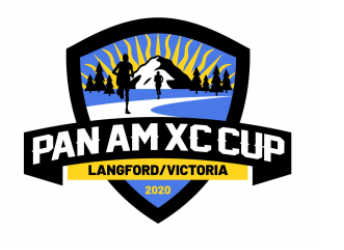 Chris Kelsall: The Pan Am Cross Country Cup is a championship cross country event between countries that includes all 44 Pan American nations in South America, Central America, the Caribbean, and North America. The event is a cross-country meet that follows the rules set by World Athletics, with each country selecting its own national team. This year's event is February 29th in Victoria, and has a spectator-friendly 2km loop that is spike-friendly and provides a wide start/finish area and a course that is challenging, but yet has long stretches of flat and rolling bits for those with a good turnover.
There is also a dual meet open to the public within the Pan Ams, the Can-Am Masters (30-plus) Challenge. This will be the 33rd edition – Canada currently leads 18-14 – so come on USA, send your best. We also have junior categories as well as an all-comers race and kid's Nation Cup race, which means local school-age kids will represent a Pan Am nation, rather than just their school.
The Can-Ams Masters Challenge should be the biggest part of the meet. There are a lot of runners 30 and up that want to run cross country. Canada's best 10,000m runner Natasha Wodak will be 38 on race day. She is not slowing down at all. We have four or five women that are right around age 40 that can crush it, including Emily Setlack, Malindi Elmore, Lindsay Tessier, and others – all running around 2:30 in the marathon right now. Although I am sure a couple of them would rather run the senior international event.
LRC: Why do you want to host it? Who is the "we" hosting it?
Chris Kelsall: Personally, I had the audacious vision of bidding on the 2023 or 2025 IAAF World Cross Country Championships, now World Athletics Cross Country Championships. I suggested the idea to three-time Olympian Jon Brown about 10 years ago. He lives in Victoria and liked the idea. Meanwhile, I suggested it to several other former international athletes who call Victoria home and Olympic marathon runner Bruce Deacon said that he has thought about the idea himself. From much nudging by legendary race announcer Steve King, I sent out an email to many athletes and coaches in the area and the response was overwhelming. So from there, a meeting was set to discuss. Athletics Canada had let us know that if we are interested, they have to be on board too, so for now, they suggested we go after a smaller international meet to demonstrate that we can put on a great event.
Deacon got hired as GM – he gets stuff done – and we surrounded the boardroom table with former international athletes and smarter-than-me people who are keen. We formed a society Victoria International Cross Country Association (VICCA) to bid on provincial, national, international and *gulp* global events. Seven-time world cross competitor Ulla Hansen is our society president, and I have taken on the VP and privacy officer role, as well as ad-hoc help with marketing and being a member-at-large. I wouldn't suggest owning Athletics Illustrated is a conflict of interest, but the publication takes a back seat, here, as we, of course, want all media to report on the event. So to be clear, it is in no way an Athletics Illustrated event. It is a VICCA event and I just happen to love the idea of having Pan Ams here and then Worlds (crossing fingers).
LRC: Tell us more about the desire to host the 2023 World XC Championships? Are you really going to bid on it and what prompted you to bid on it?
Chris Kelsall: As mentioned, that was the original plan. So, when we put on a great event on Feb 29 (Leap Day!!) we will bid on the 2023 or 2025 champs after that. Worlds will be bigger and we will need to circle back to see if we can take what we did and scale it out to Worlds level. For us and anyone down the coast to California and within a couple of times zones towards the midwest, this will be a big deal. Canada has never hosted World Cross, the US as far as we know did so only twice, in Boston and New Jersey. So never in this time zone. Victoria has a very good environment and culture towards road, trail, mountain, and cross-country running. It seems many masters runners come out to Victoria when they retire and feel renewed to run and race again. Many provincial, national and world age-group records have been set by Victoria and Vancouver-area runners who moved from Great Britain or from across Canada. Some of these people have great experience and want to help out – this event can be accomplished.
Pan Ams and Worlds will be embraced in a big way by this community. Victoria is the mildest place in Canada, picturesque and is a destination that many Americans and Europeans for that matter flock to. This town is very recreationally-minded. We have 13 national teams or national sports located here, the competitive University of Victoria Vikes and tens of thousands of runners. The GoodLife Fitness Victoria Marathon is a popular event as is the TC10K that takes place in the spring, both typically have around 10,000-12,000 participants.
Seb Coe and World Athletics want renewed enthusiasm around cross-country – possibly the world's oldest sport. The grand event has waned over the past couple of decades. Aarhus 2019 was the first in the new generation of cross-country meets. We have a course that is located just steps outside a 5-star hotel resort on a PGA-certified Jack Nicklaus-designed golf course – it's stunning.
LRC: Aarhus had an unbelievable course and was one of our favorite events ever. What is your course like?
Chris Kelsall: We had pondered the city's main park Beacon Hill, but there was more red tape than there is kilometrage to work with. We looked at other sites too, but one day we were meeting and had already totally written off Bear Mountain Resort because we couldn't sort out some of the logistical things required to put the event on – especially the start/finish area. But I had a hunch and said, "I am going back up there and am going to find a route". I drove a cart around for quite some time and was about to leave when I noticed the driving range…..I went over to where some guys were firing balls off and asked, "Hey, we are bringing the world championships here, do you mind holding off for a minute, while I just run across the range?" I am sure they had no idea what I was talking about.
I could hear chuckling from the tee boxes. I am sure they were saying, "10 points if you nail the runner". Anyway, I was running through there and it was perfect at 250m long, 200m or more in width and is like a mini-amphitheater, with a berm surrounding the whole area, perfect for media, spectators and sponsors. You can turn on your heel and watch the runners traverse the entire 2K loop. We have sand traps and some precipitous drops – when you get to 1800m, you are at the lowest point and have to climb 30m over that final 200m stretch – it's challenging like World Athletics wants, breathtaking and you are surrounded by temperate rain forest. It's perfect. I took Deacon down there and he found it so inspiring he came up with our hashtag #RunWild while running through the course I had in mind. Wodak came and visited the course and loved it. We have video testimony of her giving two thumbs up. I ran some Athletics Canada West athletes and Vikes over the course and they were keen too. Thelma Wright, who has worked for BC Athletics, Athletics Canada and now World Athletics is a former Olympian – absolutely fell in love with the course – she is on our organizing committee. You can find more info on the course in this video or at this link.
LRC: World cross country costs a lot of money. How are you going to raise the funds for it?
Chris Kelsall: Good question….